Anniversary Week at Cboe
Cboe Blog
▬
April 22, 2019
Friday marks Cboe's 46th anniversary and we're celebrating all week with some of our favorite memories and moments. Follow the fun with #Cboe46 on your preferred social platform, or check out our Instagram page for stories and opportunities to vote on your favorite Cboe button throughout the decades.
Cboe Buttons
Each year, we commemorate our beginnings by creating an anniversary button. Take a look at how they've changed throughout the years and vote for your favorite on Instagram.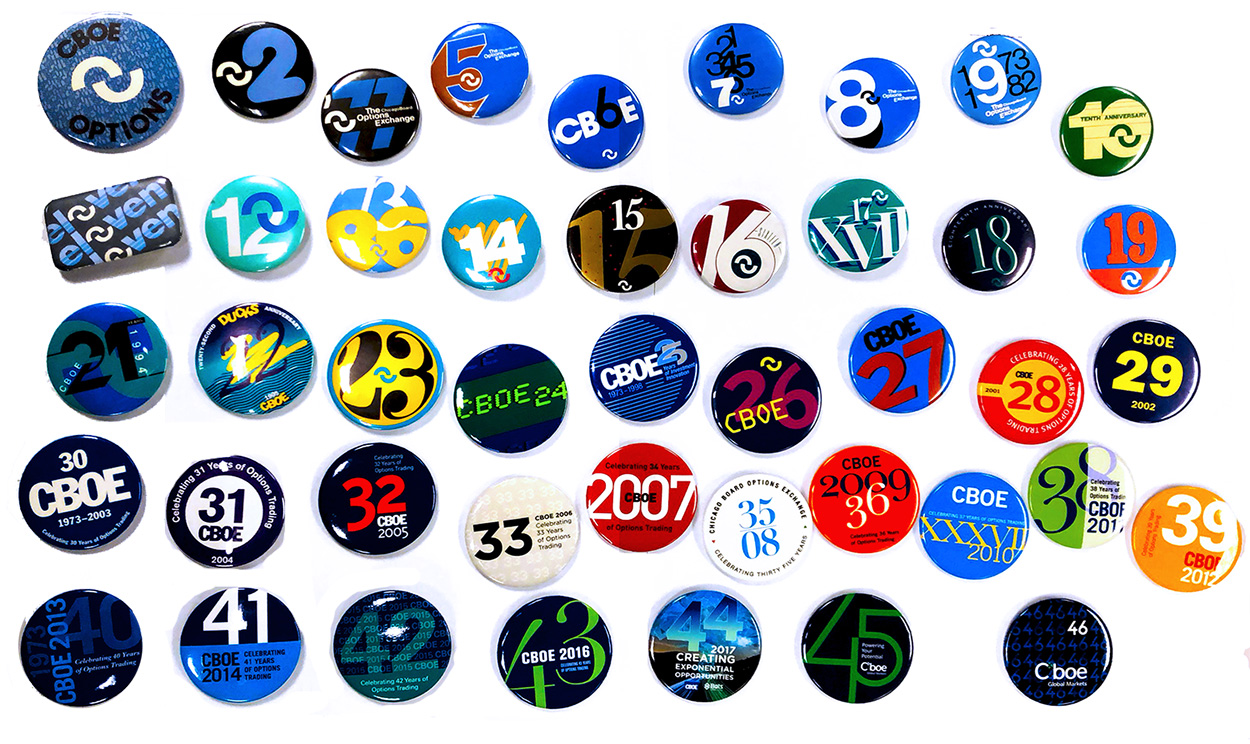 Cboe Through the Years
Highlights from each decade will be added as the week progresses.
1970s





1980s




1990s




2000s







Cboe Memories
Hear from some of our longest tenured associates about the transformative changes at Cboe.